Karita Beard practices:
Personal coaching
Professional coaching
Business mentoring
Karita will help you with:
Making positive changes in your life
Achieving clarity of your goals and vision
Gaining confidence and courage
Getting results – FAST
Being accountable with support and guidance
Boosting your personal performance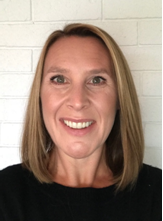 Karita will help you navigate through issues and challenges, with support and guidance to help you realise your life goals and dreams.
Karita Beard owner of Truly You Coaching offers personal and professional coaching for people that are experiencing mid-life confusion and are not feeling their lives are completely fulfilled. 
Working together you will rebuild, tweak or clarify your personal brand. Karita will take a look at your strengths, what you value in life, daily routines, what brings you happiness and fulfilment, your passions, your definition of success, your professional goals and life vision. Together you will make the necessary adjustments to relaunch yourself so that you ultimately enrich your entire wellbeing to live a life that is true to you.
Empowering people to develop personally and professionally and seeing their amazing results and transformations is what drives Karita. After gaining certification accredited by the International Coaching Federation she decided to leave the corporate world where she'd spent 20 years in senior marketing management positions to establish Truly You, focusing her full attention on helping others to become their best and true self.
Call the clinic today on 9938 1090 or go to her website Truly You to take up her limited offer of a FREE session.