Do you need time to stop the mental chatter and calm your nerves?
Try this FREE Meditation Track.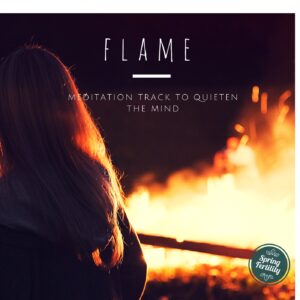 We can all get overwhelmed by life being busy and frantic.
When do you get a chance to stop and calm down?
Research has found that by slowing down our breath and using our diaphragm, we calm our nervous system down. The benefits of meditation are even being studied by Harvard University in the States.
"The Flame" Meditation Track.
This meditation is designed for:  
Anyone. Whether you think you're good at meditating or not, this will help you to find the quiet space within to stop and rest.
A helpful resource for times when you feel under pressure at Work or during Family peak times such as Christmas, School Holidays.