Linda Funnell-Milner
Functional Nutritionist & Hypnotherapist
Functional Nutrition
Clinical Hypnotherapy
Ericksonian Hypnosis
Neuro-Linguistic Programming
Wellness Coaching
Using Nutrition Linda can help you with: 
Sub optimal health related issues including:
IBS, Diabetes, Heart Disease, Hormone Imbalances
Healthy Aging
Pregnancy Nutrition
Sports Nutrition
Weight Loss
Fatigue & Thyroid
Fibromyalgia and other chronic fatigue issues
Allergies
Using Hypnotherapy and NLP,  Linda can help you with :
Breaking habits  and addictions – smoking, nail biting, alcohol, crowds
Confidence – study/exams, employment interviews, social occasions
Anxiety, Insomnia & Relaxation
Phobias – flying , spiders, injections, heights
Coaching for long term lifestyle changes
Stress Management, Panic Attacks
Linda practices: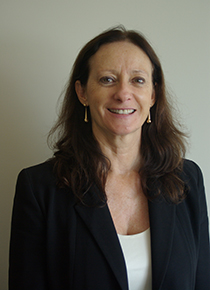 Linda believes that we all deserve to live a life full of vitality and wellness.  This can be achieved by acknowledging and respecting all aspects of a person – the physical, emotional, nutritional & environmental contexts each individual finds themselves in.
She believes it takes more than just the 'latest diet' or new mindset – but a combination of personalised nutrition and alignment of all aspects in a person's lifestyle, in a way that has meaning and relevance for them.  There is not just 'one silver bullet'.
And it is a very personal journey for every individual. If there was a just one answer to the question "How do I achieve wellness?"– we wouldn't have so much chronic illness in our society today.
Linda spent 20 years in Corporate Australia – a first-hand experience of exactly what environmental stress can do to a person's health and wellbeing.  She then requalified and became a Nutritionist & Clinical Hypnotherapist working with many clients to make the nutritional and lifestyle shifts to bring about the change they wanted in their lives.
This unique combination of skills allows her to work with clients on many levels, to assist them achieve their goals for wellness. The emotional, motivational and commitment levels, as well as the nutritional, metabolic and vitality levels.
Specialising in Functional Nutrition, Functional Medicine Wellness Coaching, Eriksonian Hypnosis and Neuro Linguistic Programming, Linda assists clients to clear un-resourceful beliefs and habits that may be preventing them from achieving their long term goals – no matter what those goals are.
Linda also works with a Genetic Counsellor if clients are interested in developing those lifestyle and nutritional changes from a genetic baseline.